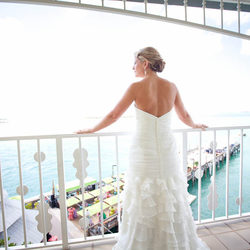 Europe
Resort and Spa
Whether you choose to have a grand event or an intimate soiree, you can rest assured that every detail will be flawless at our members' breathtaking resorts and luxurious spas. Beautiful settings coupled with exquisite hospitality will ensure you and your guests celebrate happily before, during, and after.
Select Sub-Location:
Britain
East SussexEssexLondonManchesterNorth BritainSouth West BritainSurrey
France
BordeauxBurgundyFrench AlpsFrench RivieraParisProvenceThe Loire Valley
Greece
AthensGreek IslandsMykonos
Italy
Amalfi CoastItalian Lake DistrictMilanPuglia (Apulia)RomeSardiniaSicilyTuscany ~ FlorenceUmbriaVenice
Spain
AndaluciaBarcelonaCastile and LeonGaliciaMadridMallorca ~ IbizaMarbella - Malaga
Are you a vendor interested in being featured in our Little Black Book?