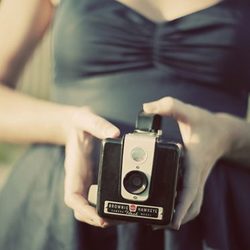 Tuscany ~ Florence
Photography
After the vows are said and that last dance is done, gorgeous photographs allow you to revisit your most cherished moments time and again. Our photography members have not only been vetted by tough juries of their peers, they have also spent countless hours perfecting their craft. Artistic trendsetters in the industry, our members will exceed your highest photographic expectations. Expect perfection.
Catherine Mead Photography
From the Cotswolds to Cairo, Catherine photographs weddings across Europe and internationally. Featured by Brides and You & Your Wedding Magazine, and previously a photographer for British newspaper The Times, ...
CHRIS + LYNN PHOTOGRAPHERS
CHRIS+LYNN's passion for life infuses their work. An Emmy award-winning team based in Cabo, Mexico, and Vancouver, Canada, their cinematic style defines their imagery. Story-tellers at heart, their artistic vis...
Studio Impressions Photography
Based in Australia, Marcus Bell travels to most breathtaking places to capture the most unforgettable moments in a couples wedding day. Marcus has been awarded the highest accolades in photography and was named...
Brancoprata
I'm André Teixeira and at Brancoprata, I'm the man behind the camera! My goal is to capture emotion, romance & love in every moment, in every detail ... everywhere in the world! Together with Sofia, my personal...
Del Castillo photography
Daniele is an international award winning photographer based in Sydney. His life is travelling the globe shooting wedding stories. He fluently speaks English, Spanish and Italian and simply adores capturing the...
Gert Huygaerts Photography
Being a fine-art film wedding photographer, I will capture your wedding in a style combining softness, romance and timeless compositions. Inspired by the beauty of nature and the European southern regions, I tr...
Peggy Picot - Maison Pestea Ph...
Based in Italy, I'm a french fine-art wedding photographer. And I'm truly a story teller. I love to document life in natural light with a fresh, creative & delicate eye.
Andy Hook Photography
Andy is a UK based award-winning international photographer who specialises in creative wedding photography where style and design are paramount. Hi inspirational images mirror the personalities of the couple a...
David Bastianoni
Born in a family of esteemed and creative photographers, David Bastianoni, approaches photography since his young age thus following the path of his grandfather, father and uncle.
2 Brides Photography
Sought after throughout Europe, leading destination photographers Isabelle and Emmi-Sabina of 2 Brides Photography are celebrated for their artistic and romantic style. Expertly capturing images on film, their ...
Pretty Days
I'm a storyteller... Yes... My only obsession is telling your wedding day with my camera. Catch the light, your love, all these details are essential for me... I live in France and travel all around the world ...
Greg Finck Photography
Greg is a fine art wedding photographer based in Paris and specializing in destinations weddings around the globe. He has an artful and editorial approach to wedding photography, and shoots exclusively film to ...
WeddingCity photography
Careful observers of beauty, of elegance, of fine detail, of sweet things and beautiful tales whispered in the ear. We pay attention to detail, unexpected emotion, the whisper, the tear, the joy. Photography, f...
Janis Ratnieks Photography
My eye for detail, sense of light and colour has taken me to most exotic weddings around the world. Being based in London I feel at home anywhere in Europe. Please tell me where will I go next.
Are you a vendor interested in being featured in our Little Black Book?