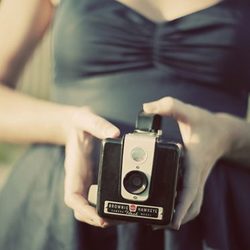 ITALIAN LAKE DISTRICT
Photography
After the vows are said and that last dance is done, gorgeous photographs allow you to revisit your most cherished moments time and again. Our photography members have not only been vetted by tough juries of their peers, they have also spent countless hours perfecting their craft. Artistic trendsetters in the industry, our members will exceed your highest photographic expectations. Expect perfection.
Alessandro & Veronica Roncagli...
We are two non-traditional wedding photographers, husband and wife, a male and a female point of view. We love shooting together and our aim is to tell a love story with our photos.
PORTFOLIO
del Sol Photography
Matt and Sol are destination wedding photographers covering weddings throughout the Caribbean and specializing in the Riviera Maya, Mexico. Together, as del Sol Photography, they were nominated as one of the Top 10 Weddi....
PORTFOLIO