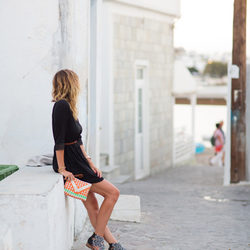 Europe
Honeymoon
Your ideal honeymoon may be a relaxing spa vacation, a sunny cruise, skiing in Europe or an exciting Safari. Whatever it may be, our honeymoon experts include experienced travel agents, gorgeous venues, estates and villas for destination weddings + honeymoon combinations, topnotch hotels and spas, and dedicated event planners. Our members ensure the party goes on long after the I Do's as you embrace your new life together.
Select Sub-Location:
Britain
East SussexEssexLondonManchesterNorth BritainSouth West BritainSurrey
France
BordeauxBurgundyFrench AlpsFrench RivieraParisProvenceThe Loire Valley
Greece
AthensGreek IslandsMykonos
Italy
Amalfi Coast
Italian Lake District
Milan
Puglia (Apulia)
Rome
Sardinia
Sicily
Tuscany ~ Florence
Umbria
Venice
Spain
AndaluciaBarcelonaCastile and LeonGaliciaMadridMallorca ~ IbizaMarbella - Malaga
Are you a vendor interested in being featured in our Little Black Book?