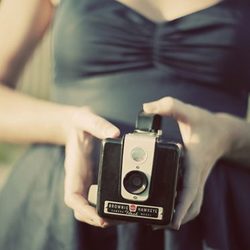 Greek Islands
Photography
After the vows are said and that last dance is done, gorgeous photographs allow you to revisit your most cherished moments time and again. Our photography members have not only been vetted by tough juries of their peers, they have also spent countless hours perfecting their craft. Artistic trendsetters in the industry, our members will exceed your highest photographic expectations. Expect perfection.
Catherine Mead Photography
Santorini, Mykonos, Rhodes, across the beautiful Cyclades islands and beyond, British film photographer Catherine Mead photographs weddings, engagements & elopements throughout Europe. As seen in Brides Magazin...
Les Anagnou photographers
Yiota & Paul. Pursuers of soft light, based in Greece, and traveling worldwide, the French-vintage-inspired fine-art-photography duo is devoted to fusing the essence, grace and sincerity of each moment on film...
Les Amis Photo
We are Erica, Marco and Elena, a team of Wedding photographers and Filmmakers. Our style is bright, evocative, evanescent, romantic, emotional, fresh and, at the end, funny! We smile always not because we are...
Anna Roussos
I use all my skills and imagination to create unique and unforgettable pictures for my clients, always with fun and smiles! It's a pleasure to work with people "in love", because their feelings make pictures gl...
Thecablookfotolab
I'm Darya, a fine art film photographer living in Italy and shooting destination weddings & couple sessions everywhere in Europe and worldwide. I feel blessed capturing your shining eyes and smiles with luminou...
Peter & Veronika
Peter & Veronika are fine art wedding photographers specialized in destination weddings in Tuscany, Amalfi Coast, Provence, Greece and many other countries in Southern Europe. May - October 2016 based in Italy...
Adrian Wood Photography
Adrian is a fine art photographer who specialises in destination weddings and engagements worldwide. Based in the Greek Islands his approach is to create a soft timeless and elegant story, combining stunning lo...
Lauren Michelle
Appreciating each person, each place and each wedding is intimate and special, my approach to photography is natural, delicate and respectful. Capturing weddings worldwide between Milan, Dubai and Sydney.
Jacob and Pauline Photography
Elegant, timeless, creative. Jacob & Pauline are a duo specializing in storytelling photography filled with beautiful soft light and gentle colour palette. Based in the UK available across Europe and Worldwide.
Comfort Studio
I approach each wedding with a fresh perspective, a sense of humor, and a genuine affection for my clients to create images with personality, emotion, and that something unexpected.
Gert Huygaerts Photography
Being a fine-art film wedding photographer, I will capture your wedding in a style combining softness, romance and timeless compositions. Inspired by the beauty of nature and the European southern regions, I tr...
Sarah-Jane Ethan Photography
Awarded Top 10 London Wedding Photographer 2015, SJ has the privilege of traveling throughout the UK and Europe capturing relaxed and quirky weddings with her signature bright, fun and vintage style.
Are you a vendor interested in being featured in our Little Black Book?