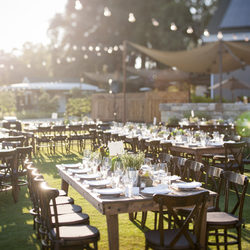 FRENCH RIVIERA
Venues
Choosing your wedding location has never been more inspiring. Our topnotch venue members provide an absolutely beautiful array of options from country clubs to reception ballrooms to scenic outdoor spaces. No matter which of our stunning venues you select, your dream-come-true setting will be exactly as you've always imagined it.
Bastide st Mathieu
Bastide St Mathieu is a romantic 18th Century Provencal manor house for those who want a relaxed country house week or weekend for their wedding. Surrounded by a hectare of gardens with olive groves, lavender and white r....
PORTFOLIO
Bishop's Lodge Ranch Resort & ...
Experience the authentic charm of this landmark resort, wedding location with a history of hospitality. Nestled in a tranquil valley at the foot of the Southern Rockies, this secluded, full-service resort is just 5 minut....
PORTFOLIO