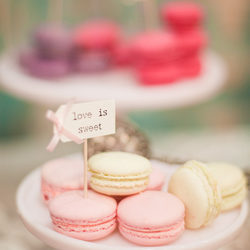 Europe
Dessert Favors
Our dessert specialists will wow your guests with their endless creative possibilities, from petite cupcakes and decadent chocolate covered strawberries to charming cake pops. You will love the presentation of our members' delightful dessert favors almost as much as your guests love sampling them.
Select Sub-Location:
Britain
East SussexEssexLondonManchesterNorth BritainSouth West BritainSurrey
France
BordeauxBurgundyFrench AlpsFrench RivieraParisProvenceThe Loire Valley
Greece
AthensGreek IslandsMykonos
Italy
Amalfi Coast
Italian Lake District
Milan
Puglia (Apulia)
Rome
Sardinia
Sicily
Tuscany ~ Florence
Umbria
Venice
Spain
AndaluciaBarcelonaCastile and LeonGaliciaMadridMallorca ~ IbizaMarbella - Malaga
Are you a vendor interested in being featured in our Little Black Book?