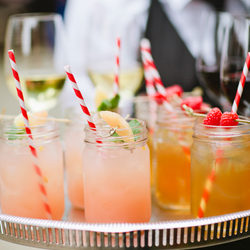 Europe
Catering
At the center of every reception is a delectable dining experience. Be it a formal sit down course dinner or a lovely brunch, our catering members are exceptionally skilled cuisine experts who will concoct the most amazing, inspiring, and delicious taste event possible. Your guests will be raving, and you will too.
Select Sub-Location:
Britain
East SussexEssexLondonManchesterNorth BritainSouth West BritainSurrey
France
BordeauxBurgundyFrench AlpsFrench RivieraParisProvenceThe Loire Valley
Greece
AthensGreek IslandsMykonos
Italy
Amalfi CoastItalian Lake DistrictMilanPuglia (Apulia)RomeSardiniaSicilyTuscany ~ FlorenceUmbriaVenice
Spain
AndaluciaBarcelonaCastile and LeonGaliciaMadridMallorca ~ IbizaMarbella - Malaga
Are you a vendor interested in being featured in our Little Black Book?