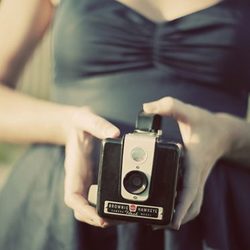 London
Photography
After the vows are said and that last dance is done, gorgeous photographs allow you to revisit your most cherished moments time and again. Our photography members have not only been vetted by tough juries of their peers, they have also spent countless hours perfecting their craft. Artistic trendsetters in the industry, our members will exceed your highest photographic expectations. Expect perfection.
Adam Alex Photography
Adam Alex is one the worlds most celebrated wedding photojournalists. As a Story teller, Adam Alex travels the world documenting weddings for 15 wedding commissions a year as one of the world's premier wedding ....
David Jenkins Photography
David Jenkins is a Gloucestershire wedding photographer travelling throughout Europe and overseas photographing weddings with extraordinary creativity, energy and passion. His work has been featured in the Inde....
Catherine Mead Photography
From the Cotswolds to Cairo, Catherine photographs weddings across Europe and internationally. Featured by Brides and You & Your Wedding Magazine, and previously a photographer for British newspaper The Times, ....
Marianne Taylor Photography
I live for beauty, and I believe that it is present in everything and everyone. I love weddings because they remind us of all that is great about us humans, and I feel so lucky to get to capture all of this on ....
Jillian Modern Photography
Providing Modern Wedding Photography for the Fashion-Forward Bride. Jillian specializes in East Coast and European Destinations.
Blush Wedding Photography
Blush Wedding Photography is a husband and wife boutique studio. We specialize in creating Fine Art photos that are both stylish and captures the heart. We love each other, our couples, shooting details and d....