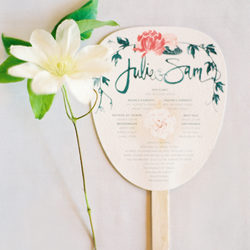 LONDON
Paper Goods
From uniquely original wedding programs to whimsical reception props, our amazing paper designers are the best in their field. They can create all your paper products with a cohesive and inspiring look so that your wedding style is clearly reflected for your special day.
BerinMade Designs Limited
As award-winning design-perfectionists and paper enthusiasts, BerinMade creates stationery based on our love of fanciful illustrations and finely-crafted lettering, ensuring that all your paper details tie seamlessly int....
PORTFOLIO
Kimberly FitzSimons Letterpres...
Kimberly FitzSimons is a boutique stationery company that specializes in the design of classically chic letterpress wedding invitations. Our stationery is known for its timeless appeal and simple elegance. We believe in ....
PORTFOLIO