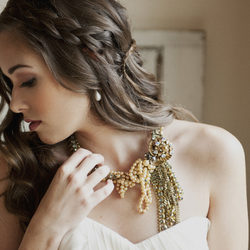 JEWELRY
BG Art Jewelry Atelier
BG Art is a full service fine jewelry boutique atelier, where jewelry designed and created from scratch by award winning jewelry designer. Company specializes in custom made fine jewelry, handmade engagement rings and we....
PORTFOLIO
Anna Sheffield Bridal
Anna Sheffield Bridal offers a timeless alternative to the traditional world of Commitment and Fine jewelry. We procure the highest quality conflict-free diamonds, as well as precious, rare, and antique gemstones to ens....
PORTFOLIO