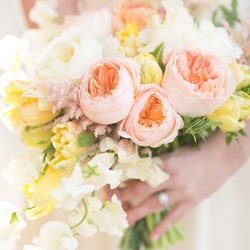 FLORALS
The Monkey Flower Group
A certified Bay Area Green Business, The Monkey Flower Group is an environmentally conscious florist based in Napa, CA specializing in locally grown botanical pieces to hold, wear, and share.
Artflower
Artflower is a flower design studio based in Guanacaste, Costa Rica that provides design expertise for weddings. Today's sophisticated wedding celebrations have to be complemented by timeless floral designs that turns ....
Blüm, Design in Flowers
At Blüm we take pride in reflecting our clients' unique taste and style with floral designs that are lush, clean and utterly gorgeous. We look forward to sharing our passion for flowers with you!
BOENGA PTE LTD
Hailing expertise beyond our shores, you can expect nothing less than the most extravagant and gorgeous floral decorations from Boenga. We are committed to providing unique and creative ideas for personalized wedding set....