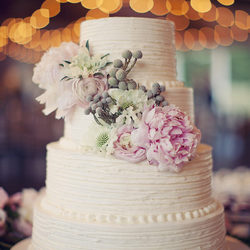 CAKES
Ana Parzych Cakes
Ana Parzych Cakes is a cake design studio that specializes in creating one of a kind wedding cakes. Each cake is exquisite and unique, a custom-designed creation that reflects the client's vision and personal style and p....
Elegantly Iced
Elegantly Iced specializes in sugar sculpture, producing unique, one-of-a-kind artistic masterpieces in cake that create a lasting impression for both you and your guests. Each cake is exclusively tailored to you, result....
Elegant Cheese Cakes LLC
Nationally renowned Elegant Cheese Cakes specializes in exquisite cakes, offering distinct selections of flavors in both traditional cakes and cheesecake. Each creation is embellished with intricate hand-sculpted chocola....