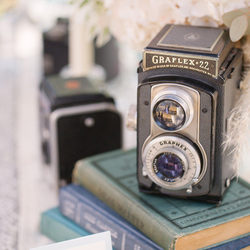 WILMINGTON
Cinematography
Cinema is one of the best ways to preserve and document your wedding day. Our cinematographers are beloved for their ability to tell the beautiful emotional truth of your story. Your most heartfelt not-to-be missed moments, the voices, the movement, the laughter and tears of joy will all be expertly edited to tell your most inspiring love story. More than a keepsake, this treasure is a family heirloom.
CinemaCake Filmmakers
CinemaCake has been voted Top 25 in the world by other professional event filmmakers for 3 years in a row. Read the testimonials on CinemaCake.com and spend some time in CinemaCake's gallery to see why CinemaCake has a ....
PORTFOLIO
Taylor Films
Taylor Films style is defined by our unique ability to blend in at your wedding and capture REAL moments not staged ones. In doing so you will experience a movie that is true to the memory of your day and customized for....
PORTFOLIO