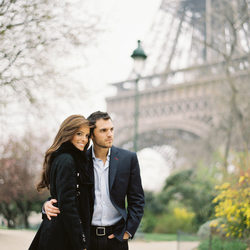 DOVER
Engagement Shoots
Engagement Shoots are a fun, relaxed way to get in front of the camera before the big day. Our expert beauty, design, and planning members are experts at styling you and the shoot, while our talented photographers will put you at ease in fun and inspiring settings!
Brooke Courtney Photography
Brooke Courtney Photography is a traveling team of photographers from Lancaster, PA who specialize in natural light wedding and portrait photography. Their work has been described as heart warming and eye catching — imag....
PORTFOLIO
Hoo Films
As filmmakers, we love telling stories. Stories about hoo you are. The foundation of your story is much deeper than just your wedding day. Discovering all the little things that inspire your love for each other and unve....
PORTFOLIO