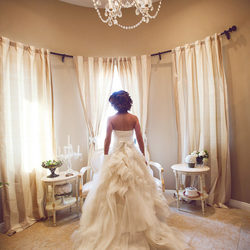 New England
Fashion
New England includes vendors who service the following areas: Connecticut, Maine, Massachusetts, New Hampshire, Rhode Island, and Vermont.
Everthine Bridal Boutique
Everthine is a charming bridal boutique for the unique and modern bride. Our designers are chosen based on their approach to non-traditional bridal and the ability to provide our brides with a one of-a-kind gow....
PORTFOLIO
View More Vendors