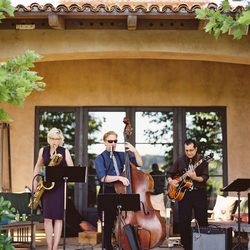 New England
Ceremony Music
New England includes vendors who service the following areas: Connecticut, Maine, Massachusetts, New Hampshire, Rhode Island, and Vermont.
Wilson Stevens Productions, In...
As a 2nd generation family business, Wilson Stevens has provided entertainment for every type of event imaginable, from intimate beachside weddings to NFL Superbowls. Having played an integral role in over 15,0....
PORTFOLIO
Ripcord
Ripcord's ten-year history yields diverse experience in all musical styles, as well as unrivaled live chemistry. Various levels of customization are offered to accommodate the specific desires and tastes of ea....
PORTFOLIO
View More Vendors