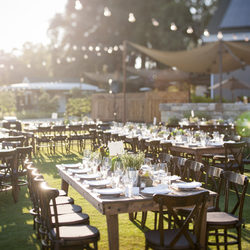 Costa Rica
Venues
Choosing your wedding location has never been more inspiring. Our topnotch venue members provide an absolutely beautiful array of options from country clubs to reception ballrooms to scenic outdoor spaces. No matter which of our stunning venues you select, your dream-come-true setting will be exactly as you've always imagined it.
Villa Punto de Vista
Overlooking the Manuel Antonio Bay on a private 2.5 acre rain forest reserve, Villa Punto de Vista re-defines destination weddings. The ten-bedroom villa is a butler-serviced and fully staffed estate offering 3....
PORTFOLIO
Shore Lodge
With a spectacular lakeside setting, generous accommodations and well-equipped facilities, Shore Lodge is the perfect place for your special day. Our experienced on-site event planning and catering staff is av....
PORTFOLIO