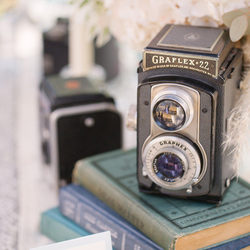 US Virgin Islands
Cinematography
Cinema is one of the best ways to preserve and document your wedding day. Our cinematographers are beloved for their ability to tell the beautiful emotional truth of your story. Your most heartfelt not-to-be missed moments, the voices, the movement, the laughter and tears of joy will all be expertly edited to tell your most inspiring love story. More than a keepsake, this treasure is a family heirloom.
NDF Films
NDF FILMS specializes in destination weddings in Puerto Rico. For NDF FILMS your wedding film is all about real and spontaneus moments as life itself. We are experts Wedding Filmmakers, and all of our ta....
PORTFOLIO
Moonstone Pictures
Moonstone Pictures has been recognized for their highly emotional, fun-loving and entertaining wedding films. With an unobtrusive approach, our goal is to illustrate your wedding day through the little moments ....
PORTFOLIO