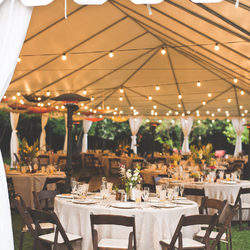 BERMUDA
Event Styling and Decor
Dreaming of tablescapes that dazzle? You can count on our expert stylists to take all the basic elements, from linen to paper goods, and apply their expertise in light, color, and thematic cohesion. Our members are creative geniuses whose extraordinary vision will hone your ideas into a harmonious and impactful setting that will wow your guests.
Bermuda Event Solutions Ltd.
Kathleen & Emily have one goal: to give you the wedding you've always dreamed of. Your wedding is an expression of who you are and no two weddings are the same. Whatever you imagine, Bermuda Event Solutions will make it ....
PORTFOLIO
Sposiamovi Italian Wedding Pla...
We've planned elegant weddings in Italy since 2006. We love creating beautiful celebrations that are totally unique... a wedding like no other. A day you will want to last forever. Something that your friends and family ....
PORTFOLIO