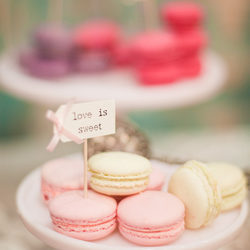 TORONTO
Dessert Favors
Style Me Pretty's Little Black Book is a highly edited collection of wedding service providers from mom & pop boutiques to a-listers. Bottom line, these vendors are the best of the best.
Whimsical Wedding Cakes
Glam wedding cakes with a sprinkle of Whimsy
PORTFOLIO
Elegant Cheese Cakes LLC
Nationally renowned Elegant Cheese Cakes specializes in exquisite cakes, offering distinct selections of flavors in both traditional cakes and cheesecake. Each creation is embellished with intricate hand-sculpted chocola....
PORTFOLIO