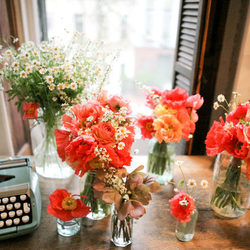 WINE COUNTRY ~ NAPA + SONOMA
Vintage Rentals & Treasures
If you are looking for creative elements to reflect your style and theme, our vintage-savvy members have carefully curated their inventory to present the most unique and stylish vintage finds imaginable. From antique and rustic, to elegant and refined, they offer the most unexpected treasures to complement your particular setting and decor.
Archive Rentals
Archive Rentals is an event design house and specialty rental company based in Southern California, offering a unique collection of vintage items, handmade furnishings, rare antiques, and one-of-a-kind treasures for wedd....
PORTFOLIO
Chairished Vintage Rentals
Chairished Vintage Rentals is your source for eclectic vintage chairs, antique decor, custom furniture and mismatched china/table settings for your wedding or special event.
PORTFOLIO