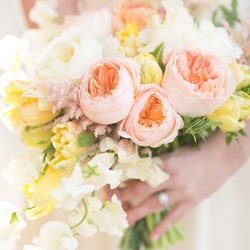 SAN DIEGO
Florals
Flowers are one of the most important design elements of your celebration. Our wedding floral designers, highly trained in all aspects of floral art, know how important it is to bring forth your vision. They will work closely with you to design, select and arrange every single stem to absolute perfection.
Isari Flower Studio
The artists at Isari Flower Studio have perfected the art of entertaining the senses. With over ten years in the wedding and event industry, Isari has developed a distinct and original style. Let us inspire you with extr....
Modern Bouquet
At Modern Bouquet our mission is to craft weddings that are reminiscent of your unique style and personal story. Our design approach is simple and heartfelt- combining natural beauty with fresh aesthetics.
Enchanted Garden Floral Design
Familiar and unexpected inspiration drives our passion for creating elegant and innovative floral designs. Unique embellishments are gathered with classic details to create everlasting impressions. Our flowers are met....
Franci's Flowers Wedding desig...
Francesca is a creative genius and was trained as an architect by trade. It is this eye for scale, proportion and colour that she brings with her to floral design and event planning in Tuscany.