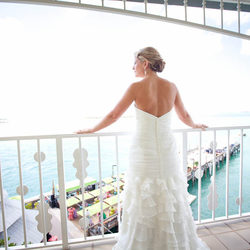 PALM SPRINGS
Resort and Spa
Whether you choose to have a grand event or an intimate soiree, you can rest assured that every detail will be flawless at our members' breathtaking resorts and luxurious spas. Beautiful settings coupled with exquisite hospitality will ensure you and your guests celebrate happily before, during, and after.
Miramonte Resort & Spa
At first it seems right out of a fairy tale, bright bougainvillea, olive groves and cascading waters all with the brilliant backdrop of the magnificent Mountains Two-story buildings with terraces overlook gardens and poo....
PORTFOLIO
Round Hill Hotel and Villas
Round Hill takes you far beyond the ordinary wedding. The day of your dreams deserves the most romantic vista marked by lush natural beauty and the epitome of elegance. Your special day will truly belong to you because a....
PORTFOLIO