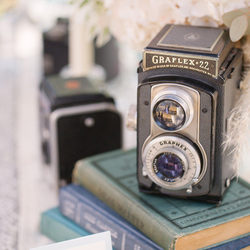 Palm Springs
Cinematography
Cinema is one of the best ways to preserve and document your wedding day. Our cinematographers are beloved for their ability to tell the beautiful emotional truth of your story. Your most heartfelt not-to-be missed moments, the voices, the movement, the laughter and tears of joy will all be expertly edited to tell your most inspiring love story. More than a keepsake, this treasure is a family heirloom.
Cloud 9 Cinematography
We are a group of filmmakers who uses storytelling to capture your wedding through the lens of our camera. Everyone has a story and it's that unique story that will make your wedding film shine!
PORTFOLIO
Patrick Howell Films
With more than 10 years experience producing wedding & commercial films, Patrick Howell can offer you piece-of-mind that your wedding day will be told through an artist's eye and through the lens of one of the ....
PORTFOLIO