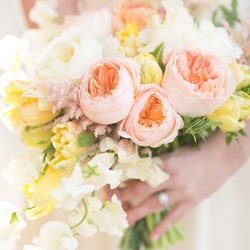 Orange County
Florals
Flowers are one of the most important design elements of your celebration. Our wedding floral designers, highly trained in all aspects of floral art, know how important it is to bring forth your vision. They will work closely with you to design, select and arrange every single stem to absolute perfection.
Enchanted Garden Floral Design
Familiar and unexpected inspiration drives our passion for creating elegant and innovative floral designs. Unique embellishments are gathered with classic details to create everlasting impressions. Our flowe....
PORTFOLIO
My Floral Bliss
You know what you like and what you don't like, you know how much you can afford to spend, you just weren't sure if you would be able to put the pieces together. Then you found My Floral Bliss.
PORTFOLIO