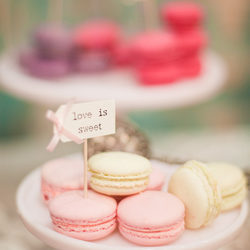 Northern California
Dessert Favors
Northern California includes vendors who service the following areas: Bay Area, East Bay, Lake Tahoe, Sacramento, San Francisco, South Bay Silicon Valley, The Peninsula, and Wine Country ~ Napa + Sonoma.
Elegant Cheese Cakes
Nationally renowned Elegant Cheese Cakes specializes in exquisite cakes, offering distinct selections of flavors in both traditional cakes and cheesecake. Each creation is embellished with intricate hand-sculpt....
PORTFOLIO
View More Vendors