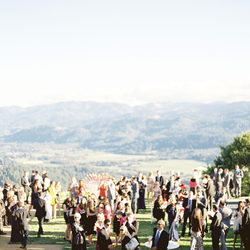 PRIVATE ESTATES AND VILLAS
ALL VENDORS
Destination Vendors
Estate Wedding And Events
Estate Weddings and Events is an online resource for estate venues, ranches, villas, barns, mansions available for corporate events, weddings, filming & travel
Villa Punto de Vista
Overlooking the Manuel Antonio Bay on a private 2.5 acre rain forest reserve, Villa Punto de Vista re-defines destination weddings. The ten-bedroom villa is a butler-serviced and fully staffed estate offering three stunn....
HammerSky Vineyards & Inn
HammerSky Vineyards is a romantic and stylish 50 acre vineyard with a century old restored farmhouse, a white barn brought to California from New Hampshire, a winery and tasting room with views everywhere, all set amongs....
Other Vendors
Lionscrest Manor
Lionscrest Manor is a picturesque mountain wedding venue, on a luxurious and private 50-acre Victorian estate, located in Boulder County Colorado. Surrounded by Hall Ranch Open Space, Lionscrest Manor provides unbelievab....