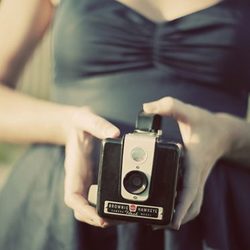 LAKE TAHOE
Photography
After the vows are said and that last dance is done, gorgeous photographs allow you to revisit your most cherished moments time and again. Our photography members have not only been vetted by tough juries of their peers, they have also spent countless hours perfecting their craft. Artistic trendsetters in the industry, our members will exceed your highest photographic expectations. Expect perfection.
Theilen Photography
Matt and Tara Theilen are internationally awarded photographers based in the Lake Tahoe area. They travel worldwide to photograph couples in love.
Jonathan Young Weddings
Jonathan Young is committed to reportage-style coverage with great portraits that reveal the thoughtfulness and detail that each couple puts into making their wedding a success.
Johnstone Studios
A husband and wife photography team that brings artistic photography to your wedding. Editorial moments of the bride & groom with family and friends and a fun, engaging and emotional style to bridal photos.
Bret Cole Photography
Bret, a lifestyle film photographer based out of Lake Tahoe, CA. She has built a repulation within the industry for fine art, high-end photography. Her passionate images beautifully chronicle the human spirit.
LYNDSAY UNDSETH PHOTOGRAPHY
Modern photography for couples in love. Lyndsay is an internationally award winning photographer based in California and available for world-wide travel.
Catherine Hall Studios
"World-class artistry." "Narrative grace." "Heartfelt." Catherine has a knack for bringing out the best in you, using technical mastery to translate your treasured moments into poignant, artistic imagery. She is regularl....
This Love of Yours Photography
This Love of Yours... Photography is a creative duo made up Erika + Michael. We're inspired by gorgeous, soft light… lush nature… fairy tales… and dreams… Each wedding holds a couple's unique love story and discovering a....
Taylor Lord Photography
Taylor loves to shoot emotional, editorial, natural light, modern film photography, and is happy to follow you to the ends of the earth to document your love.