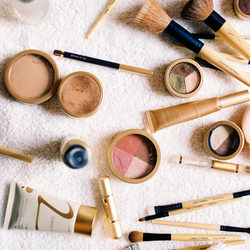 Lake Tahoe
Beauty
You want to look stunning on your wedding day ? having a professional style your hair and makeup will ensure that you do. Our beauty service members know all the latest trends and styles for bridal hair and makeup and will indulge you in pre-wedding pampering while helping you get your skin in tip top shape for your runway walk down the aisle.
Kari Addison Beautiful
We wanted a place for all women to feel welcome. A place where "beautiful" has a whole new meaning. We are on location make-up artists, and our purpose, is to discover your style and create a look together th....
PORTFOLIO
Stacie Ford Weddings
Published beauty & bridal makeup artist, Stacie Ford is best known for her artistic ability in creating flawless faces on everyone who sits in her chair. Her unique eye for color, trained hand at artistry and w....
PORTFOLIO