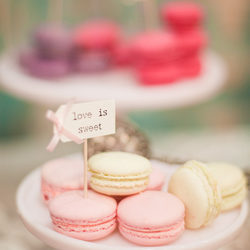 L.A. GREATER METROPOLITAN AREA
Dessert Favors
Our dessert specialists will wow your guests with their endless creative possibilities, from petite cupcakes and decadent chocolate covered strawberries to charming cake pops. You will love the presentation of our members' delightful dessert favors almost as much as your guests love sampling them.
Eleni's New York
astefully sweet, Playfully unique! Eleni's New York specializes in highly customizable, hand-iced "conversation cookies". (P.S. We're Nut Free & Kosher)
PORTFOLIO
Ticket Chocolate
At Ticket Chocolate, we offer the the world's finest hot chocolate, artisan bars, and homestyle mallows, all dressed up and ready to meet your guests.
PORTFOLIO