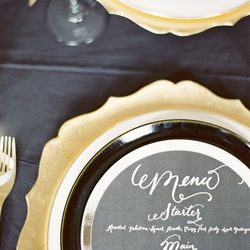 CALIFORNIA
Calligraphy
The art of the pen. To truly distinguish your stationery ensemble, the art of calligraphy is a beautiful and timeless option. Our calligraphic artists are extremely talented and skilled members who know their ink craft. With a swirl of their pen, our experts will painstakingly hit the perfect note for your chosen font style.
Select Sub-Location:
Northern California
Northern California includes vendors who service the following areas: Bay Area, East Bay, Lake Tahoe, Sacramento, San Francisco, South Bay Silicon Valley, The Peninsula, and Wine Country ~ Napa + Sonoma.
Wine Country ~ Napa + Sonoma