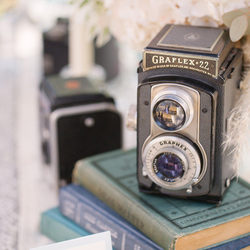 Bay Area
Cinematography
Cinema is one of the best ways to preserve and document your wedding day. Our cinematographers are beloved for their ability to tell the beautiful emotional truth of your story. Your most heartfelt not-to-be missed moments, the voices, the movement, the laughter and tears of joy will all be expertly edited to tell your most inspiring love story. More than a keepsake, this treasure is a family heirloom.
AwesomeShot Studios
Let your wedding video transport you to the sights, sounds and emotions of your most important day. AwesomeShot Studios will preserve those special moments with elegance and style. Our videos aren't just timely....
Filmtwist Productions
we are a team of passionate filmmakers taking wedding cinema to the next level by telling a story in a way that is organic and personal to each couple.
Paperweight Films
As a husband and wife, we're passionate about marriage. As filmmakers, we're passionate about making beautiful films. Our style is unobtrusive, observant and honest, all with the comfort and feel of working wit....
T-Square Production
What gives us the utmost satisfactions is to feel your happiness and excitement. We love to be inspired by the details on your wedding day. Our creativity is inspired by you, and your unique story.
REB6studios
Award-Winning Wedding Films -We compete at international level to ensure that our success is earned the right way in addition to our clients reviews, which for us is the major grand price. Roller coaster of emo....
Burkart Studios
We're a boutique studio specializing in wedding films that are unique to each client. It's our mission to produce a wedding film that exults and inspires, filling you with emotion, allowing you to relive your s....
Elysium Productions
Elysium Productions creates some of the most beautiful, cinematic, and engaging films found anywhere! Our wedding films are so sought after, couples from all over the world commission us to film their big day. ....
Jeff Brouillet Films
"Awesome, amazing, brilliant, beautiful, catchy, cool, darling, dramatic… Shall I hit the whole alphabet twice, or am I killing the compliment? You are an inspiring duo, and we are privileged to be on the recei....