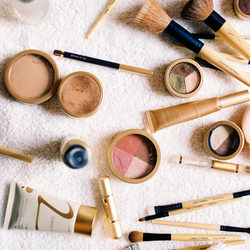 Bay Area
Beauty
You want to look stunning on your wedding day ? having a professional style your hair and makeup will ensure that you do. Our beauty service members know all the latest trends and styles for bridal hair and makeup and will indulge you in pre-wedding pampering while helping you get your skin in tip top shape for your runway walk down the aisle.
designHerimage
Leading a team of professional artists enables to cover large weddings. We ensures everyone will be picture-perfect within an efficient schedule. We attentive to every detail, every face deserves special custom....
PORTFOLIO
Wedding Hair and Make-up by Ju...
Julie Morgan is a State Board Licensed hair and makeup artist with over 25 years experience in the beauty industry. Julie's style of makeup is considered as " Clean, natural and elegant" perfect for a bride's ....
PORTFOLIO