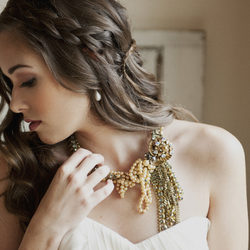 JEWELRY
ALL VENDORS
Destination Vendors
Blue Nile
Every day, couples from around the world begin their lives together by insisting on the best – a diamond engagement ring and wedding ring that reflects the Blue Nile standards of excellence. Blue Nile has been recognized....
Lillyput Lane Design Company
I specialize in Custom jewelry design for Brides, Bridal parties, special events and just gorgeous everyday jewels. All of my Earrings, Necklaces and Bracelets are unique in style and Hand-crafted. I use only the fines....
DiamondLove
DiamondLove is Beautiful, Vintage Inspired, Designer coordinated, jewelry. An amazing online, one-stop shopping experience, from engagement rings, wedding and eternity rings through to your unique, designer, "down the ai....
Other Vendors