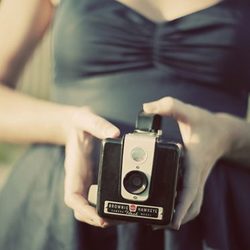 Western Australia
Photography
After the vows are said and that last dance is done, gorgeous photographs allow you to revisit your most cherished moments time and again. Our photography members have not only been vetted by tough juries of their peers, they have also spent countless hours perfecting their craft. Artistic trendsetters in the industry, our members will exceed your highest photographic expectations. Expect perfection.
Veli Photography
Hi! My name is Veli, I'm a passionate wedding photographer living in Bali. Creative & Emotive is how I describe my works. If you love my works, I'll be more than happy to travel around the world to shoot your w...
Ben Yew Photography + Film
Ben Yew is known for its outrageously gorgeous natural light and almost painterly images. They capture intimate portraits of passionate couples in love by bring out the "finest moment" in you.
Dave & Charlotte Lifestyle Pho...
International wedding and engagement photographers specializing in fun-loving, vibrant, emotionally charged images. Our light hearted approach and attention to detail ensures that your day will be captured with...
Taylor Lord Photography
Taylor loves to shoot emotional, editorial, natural light, modern film photography, and is happy to follow you to the ends of the earth to document your love.
Allister Freeman Photography
Allister's timeless, thought provoking reportage photography offers authentic coverage of your day. So much more than pretty pictures. International coverage.
Aaron Watson Photography
As photographic artists, Aaron Watson Photography excels in capturing moments on your wedding day that become fine art heirlooms for your home. Their signature photographs tell each wedding story in a creative ...
Are you a vendor interested in being featured in our Little Black Book?