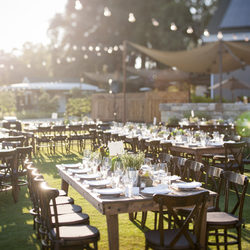 Queensland
Venues
Choosing your wedding location has never been more inspiring. Our topnotch venue members provide an absolutely beautiful array of options from country clubs to reception ballrooms to scenic outdoor spaces. No matter which of our stunning venues you select, your dream-come-true setting will be exactly as you've always imagined it.
Maleny Manor
Capture the essence of your new journey in life with the unsurpassed and dedicated team that are Maleny Manor – creating and delivering truly personal signature weddings in your private estate venue.Voted best ....
PORTFOLIO
The Clear Creek Group
We take care of everything, from finding or maintaining that magical house in the arms of the mountains, to the fire in your fireplace and the lift tickets on the table. When you arrive, there's nothing you ne....
PORTFOLIO