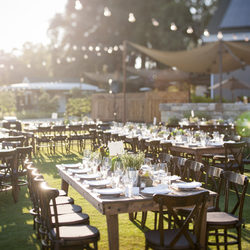 Northern AR
Venues
Choosing your wedding location has never been more inspiring. Our topnotch venue members provide an absolutely beautiful array of options from country clubs to reception ballrooms to scenic outdoor spaces. No matter which of our stunning venues you select, your dream-come-true setting will be exactly as you've always imagined it.
The Barn at Twin Oaks Ranch
Located just outside of Dardanelle, Arkansas with over 30 acres of gorgeous land for exclusive weddings & events. Our all-inclusive events include wedding & reception details like invitations, ceremony, caterin....
PORTFOLIO
The Balcony on Dock
Renovated to maintain its beauty from the 1840's design with exposed brick walls and high ceilings, The Balcony on Dock Street continues it's tradition of being the premiere event space in Historic Downtown Wil....
PORTFOLIO