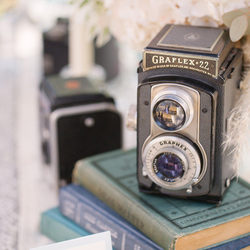 LITTLE ROCK
Cinematography
Style Me Pretty's Little Black Book is a highly edited collection of wedding service providers from mom & pop boutiques to a-listers. Bottom line, these vendors are the best of the best.
Nathan Willis Wedding Films
Our goal is to create beautiful wedding films that our couples can watch over and over again. We want to tell your story in a fun and unique way, and we strive to capture the emotion and beauty of your wedding day.
I Do Films
We are an International Award-Winning Studio that creates modern films with a romantic sensibility and an artistic flair. Looking for exceptional service? I Do Films exceeds every client's expectations. Book us early! We....
15 Minutes of Frame
Kaipo likes video games, technical gadgets, football, karaoke and sleeping late. Hope rises early, likes flowers, French food, a good laugh and an even better book. Together, this husband-and-wife team love creating film....
Inkspot Crow Films
It's difficult to use words to describe a visual experience. So, we hope you'll watch a few of our films. We like to conjure up all those good emotions; you know the ones. We hope you laugh, smile, dance and even let ....