What better way to end an already gorgeous week here at SMP Georgia than with some seriously stunning jewelry!  My Cellar Door is our newest advertiser and we couldn't be happier.  Any wedding day attire would be perfectly complete with the addition of one of these beautiful handcrafted pieces.  And you lucky readers get an awesome discount so head over there and pick out your favorite piece!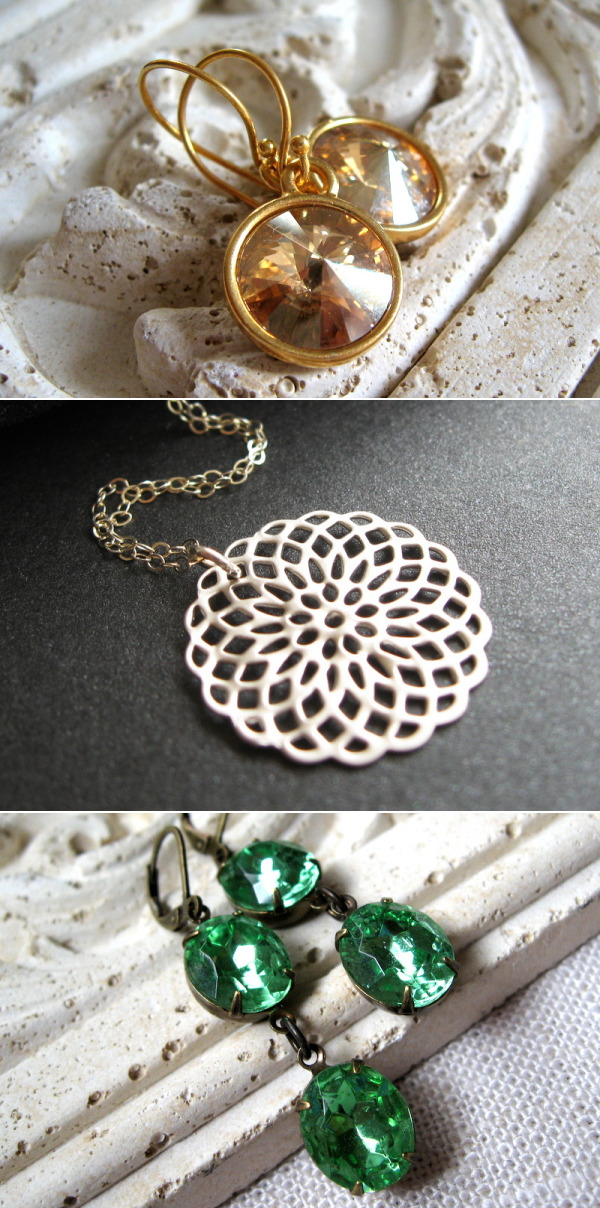 From My Cellar Door… After graduating college and working in the business world for a few years, I took the plunge the week before I was to get married and started my own business. With the support of my husband, our first few years together as a married couple have been an interesting endeavor, between cultivating our love for each other and growing my business. I absolutely love working with brides and feel so honored to be included on their special day. I do my best to make sure that everything is handmade with love and absolutely perfect for each and every customer.
I would be honored to offer a 15% off discount for my store with the coupon code 'SMPlove' Welcome to the family! We are thrilled to have you!