Location
Categories
Tags
Designers
Style
Colors
From the very first moment I laid my eyes on this glorious Miami affair, I was done for.  Yep, hook, line and sinker FINISHED.  Because, this wedding, this traditional stunner held at the Thalatta Estate?  It's flawless.  From the glamorous Old Hollywood vibe to the breathtaking DIY details to the stop-you-in-your-tracks images captured by Michelle March Photography, it will 100%, without a doubt, leave you speechless.  Ready for a day of non-stop lovely?  Join me in the gallery for sooo much more.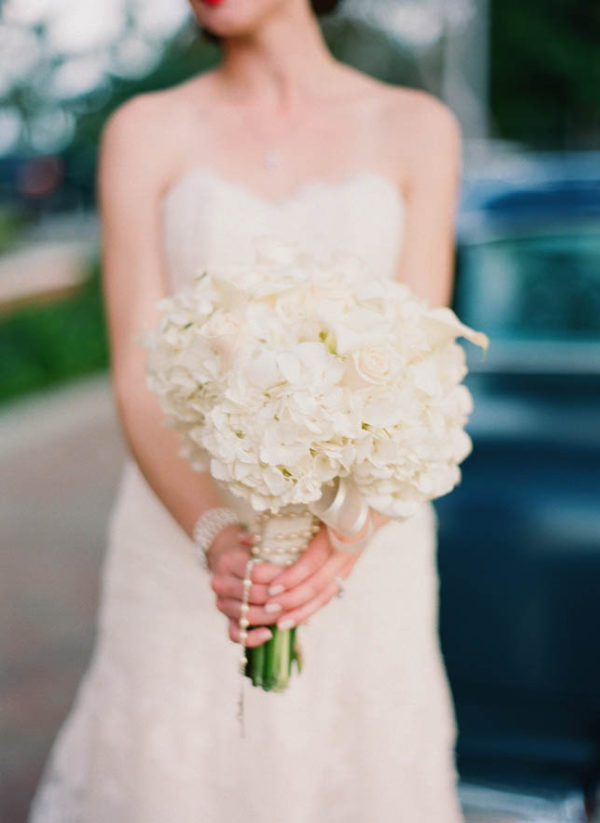 Oh, and we're not done yet.  We have a breathtaking film from Michael Burgos Films to send you off into the weekend.  Enjoy!
From Michelle March Photography… Yeni and Peter Pinto's wedding was truly spectacular. It was reminiscent of old Hollywood glamour meets South Beach. From the vintage-inspired lace gown to the classic getaway car, you felt as though you had been transported to another era. The men looked amazing in their suspenders and bow-ties, and the ladies were so elegant in their blue, tea-length dresses. The couple danced to Frank Sinatra under the countless glass bubble lights (which they put up themselves). So much of what made part of this special day was made by the couple and their loving families. You would have never guessed it! The entire event was so romantic…
Wedding Photography: Michelle March Photography / Ceremony: St. Francis de Sales Catholic Church in Miami Beach, Florida / Reception, Catering, Music + Wedding Day Coordination: Thalatta Estate in Miami, Florida / Wedding Planning + Decor: DIY by the Bride, Groom + Their Families / Wedding Cinematography: Michael Burgos Films / Wedding Dress: Jim Hjelm / Hair + Makeup: Christina Vidal
JLM Couture, Inc
is a member of our Little Black Book, Love what you see? Take a look at their portfolios. For more information on how Little Black Book Members are chosen
click here
.