Location
Categories
Tags
Designers
Vendors
Colors
Using only the crystal blue waters of the Pacific and a sweet sailboat as inspiration, this captivating Vancouver shoot is all about filling our Friday with pretty – and we love it.  From the monochromatic hues to the fab stylings of Epic Events to that all caps GORGEOUS bouquet by Garden Party Flowers, there's not a single detail that isn't dripping in pure wedding luxury.  Add in some beyond breathtaking images by Robyn Thompson and, well.  We're done for.  Click here for more.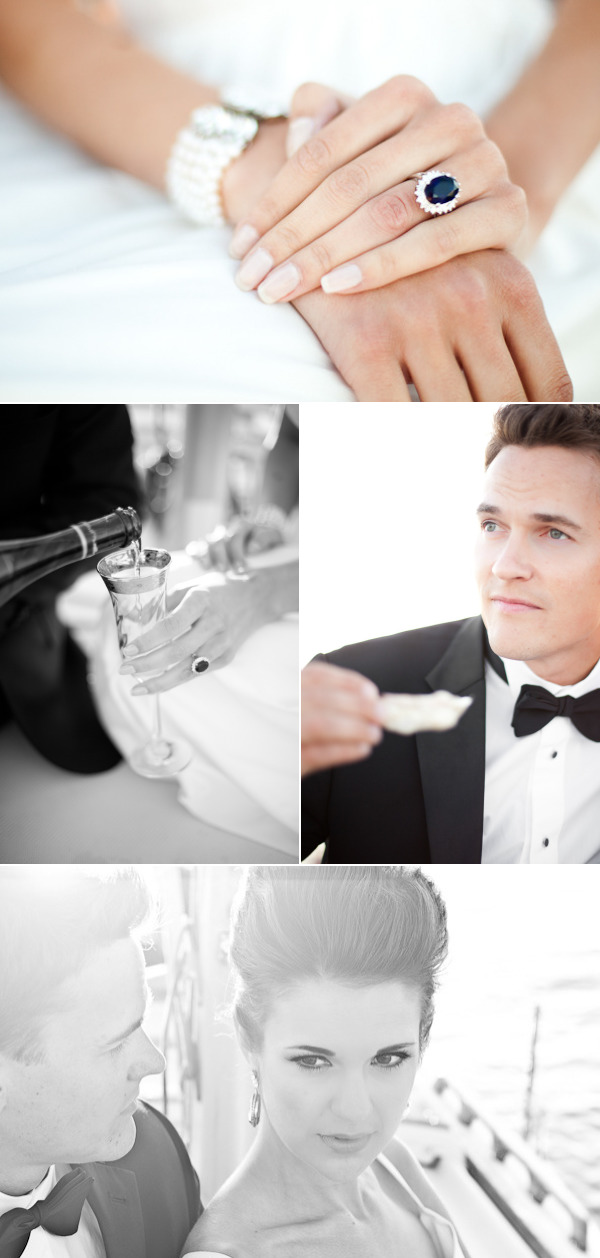 Click here for the FULL photo shoot!
From Robyn Thompson… A group of local wedding vendors in Vancouver, Canada, joined together to create an inspiration shoot. The shoot was set out at sea, on a sailboat. Highlights of the look included the elegant jewellery and the stunning bouquet. On the shore, we designed a simple and elegant table with a wedding cake. The overall look was simple and luxurious, and the color palette of white, grey, navy and pale blue was inspired by the colors of the sea.
Photography + Design: Robyn Thompson / Coordination + Design: Briar Johnson of Epic Events / Bouquet: Garden Party Flowers / Wedding Cake: Buttercream Couture / Oysters: Tap Catering / Rentals: Upright Decor / China + Flatware: Kate Spade / Wedding Dress: Lynn Lugo via Frocks Modern Bridesmaids / Earrings + Bracelet: Elsa Corsi via Jeweliette Jewellery & Accessories / Hair: Natalie Jonas of Mink Makeup & Hair / Makeup: Denise Palmer of Mink Hair & Makeup / Tuxedo + Accessories: Indochino / Models: Stacie & Bryan Grahn
Elsa Corsi and Indochino Custom Apparel are members of our Look Book. For more information on how members are chosen, click here.