Fact.  Weekends on SMP California are awesome.  Sooo awesome.  Because when you have two entire days to relive all of the pretty that graced our pages over the week AND meet a brand new advertiser joining our SMP Family, it just doesn't get any better.  And when that oh-so-wonderful advertiser happens to be Sweet Penelope, the wedding invitation and paper goods studio that never fails to leave us swooning?  It's awesome and then some.  Especially since they offer everything from gorgeous DIY printables to amazing full-service production.  Ready to spend an entire day devoted to pretty, pretty paper?  Let's go!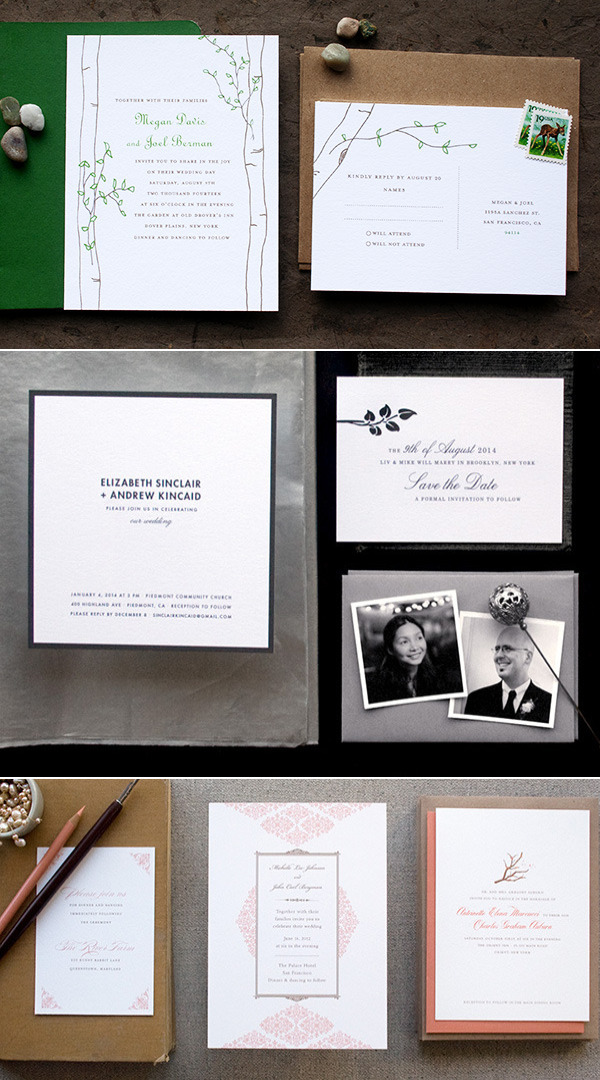 From Sweet Penelope… Sweet Penelope is an independent design studio specializing in clean and graceful wedding invitations.
Sweet Penelope was founded in 2007 by designer Elise Ho. She started by designing printables, but demand for full service was overwhelming, so she gladly began offering beautiful printing soon after opening.
What makes us unique? We work with each client one-on-one to make sure your design is exactly as you'd like it. We also fit a wide range of budgets, offering everything from DIY printables to custom illustration and full-service production. Our paper is a luxuriously thick (21 pt) cotton stock made in the US, and our stationery features exhibition-quality printing. Each project is like a limited edition to us!
We're excited to give away TWO $200 gift certificates to spend on stationery at Sweet Penelope. To enter, head on over to Sweet Penelope's website and leave a comment below with the name of your favorite Sweet Penelope design(s).  The winners, chosen completely at random, will be announced right here on SMP on March 29th.  For terms and conditions, click here.  Good luck, lovelies! xoxo 
Welcome to the family, Sweet Penelope!  We are so happy to have you! xoxo
Sweet Penelope
is a member of our Little Black Book, Love what you see? Take a look at their portfolios. For more information on how Little Black Book Members are chosen
click here
.