Blog
Location
Categories
Tags
Vendors
Style
Colors
How absolutely adorable is this couple? I mean, really, they are the cutest. They hit the woods with Valentina Glidden Photography for a simple and gorgeous anniversary shoot and we are eating up every single inch. From that to-die-for cake to the pretty table all set for two, this is all about newlywed romance. See even more right here!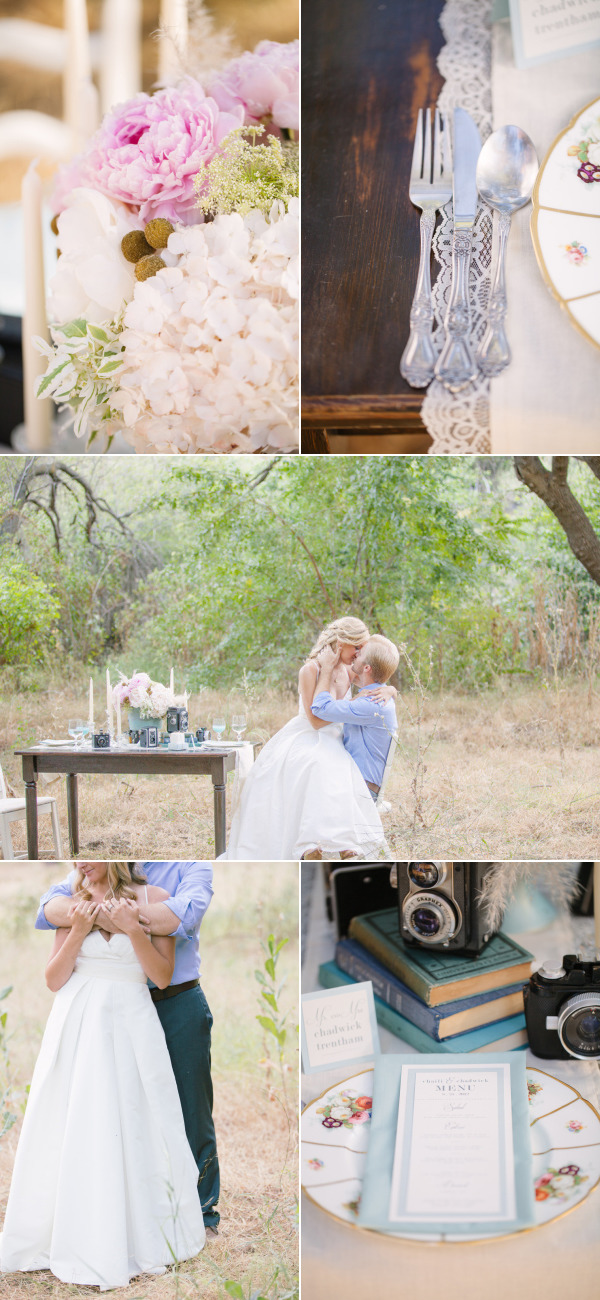 Click here for the FULL photo session!
From the Bride… Coming up in our two-year anniversary, we thought it would be fun to break out my wedding dress and have a little styled shoot to celebrate an amazing journey as newlyweds. We were married on a farm in southern California and wanted that same feel of natural beauty, but with a piece of our style put into it that has evolved since being married. My groom is a visual storyteller/videographer, and we wanted that reflected in the vintage cameras and books we gathered from family and friends. I love to be creative, so I sewed the table runner and napkins and painted and recovered the vintage wooden chairs from our home. My favorite photo is the one of our rings. In the rush of our wedding day, we didn't have a photo of them, and they are such an important symbol of our love — literally a part of our marriage every single day. This shoot was perfect for capturing those little details that are easy to miss and even the playful smiles that sometimes don't come through as relaxed on your big day. It was a celebration of all we have learned in the past two years as bride and groom starting at the moment we said, "I do."
Photography: Valentina Glidden Photography / Floral Design: Bella Bloom Floral Design / Wedding Cake: Fantasy Frostings / Invitations: Hum Design Company / Wedding Dress: Galina / Hair + Makeup: Amy Hanlin
Fantasy Frostings
is a member of our Little Black Book, Love what you see? Take a look at their portfolios.
For more information on how Little Black Book Members are chosen click here.