Location
Categories
Tags
Venues
Style
Setting
Colors
I need everyone to sit down for this one. Do you trust me? Good. Because when I tell you this wedding by B.Schwartz Photography cost just 10 g's, you might think I am lying. But I am not. No sirrreee. This style-filled, gorgeous-fest is a budget wedding, and to be honest I can't even believe it. It's just SO beautiful. SO full of details and florals and all the little things that make me swoon – and it all goes to show, you really can have it all. See it all here!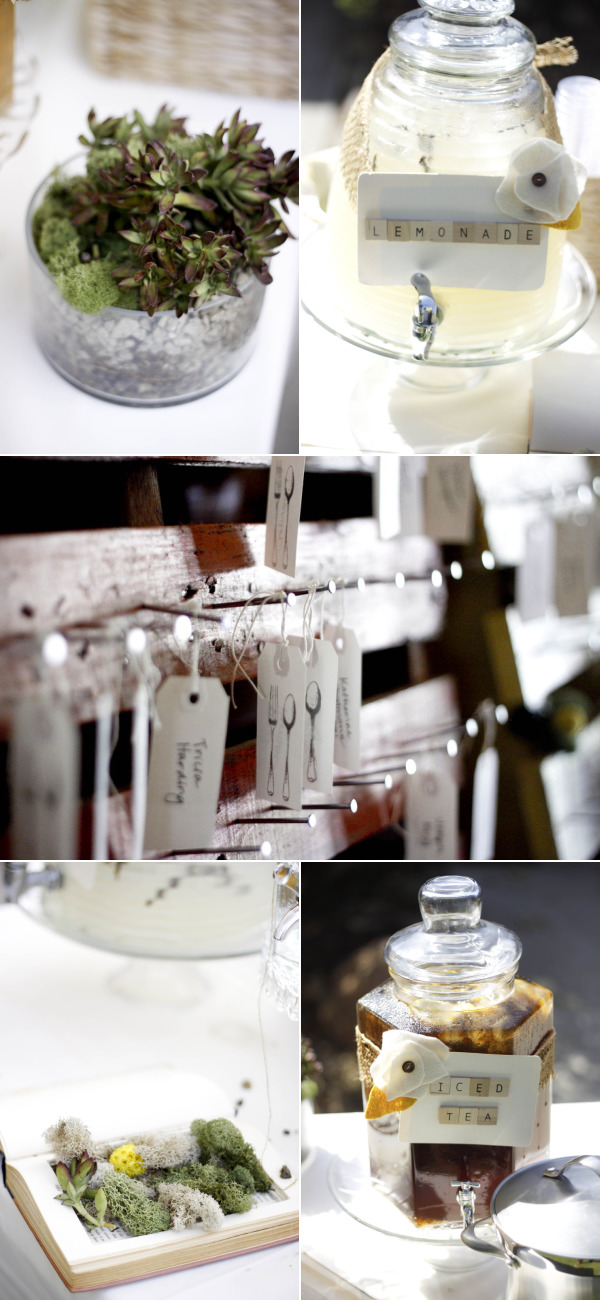 A Californian wedding on $10,000? Oh yes, we did. AND we refused to compromise on design just because we were counting pennies. Follow the movement of Becky Schartz' photo-journalistic photography, which captures the excitement of our nuptials and the charm of the ultra-rustic venue, Lions Park in Carpinteria, California. The outdoor ceremony, the log cabin reception hall, and the exhilarating fall colors of coral, mustard, eggplant, and dusty rose capture the bride and groom's love for this season and the romance and fun of rural California. The simple yet quirky DIY risotto "Dinner for Two" gift bags capture the couple's love for making beautiful things that are meant to be enjoyed with others.

Wedding Photography: B.Schwartz Photography / Wedding Venue: Lions Park in Carpinteria, California / Floral Design: Cathy Bardos of An Elegant Affaire Floral Design / Catering: Del Clement Catering (805-735-1138) / Wedding Cakes: Crushcakes / Wedding Cake Photo Credit: Joann Renee Boswell (joannrenee@gmail.com) / Dessert + Beverage Table Displays: Kelsey Rafferty Events (kelseyrafferty@gmail.com) / Various Rentals + Displays: Pretty Vintage Table / Wedding Dress: White by Vera Wang / Bride's Shoes: WILD Pair
Pretty Vintage Table
is a member of our Little Black Book, Love what you see? Take a look at their portfolios. For more information on how Little Black Book Members are chosen
click here
.