I can barely contain my excitement this morning because today not only do I get to share with you five totally awesome vendors that I just know will knock your socks off but each one is offering some serious killer discounts and freebies exclusively to our SMP California readers.  I'm talking about fantastic photography, fun photo booth memories, perfect make up and the loveliest of dresses you'll ever see!
You will never, ever regret having a Magnolia Photo Booth at your wedding.  There isn't a single guest, from the flower girl to grandma, who doesn't love a photo booth and Magnolia is where it's at with so many ways to personalize your images to the coolest of props to an awesome coffee table book for you to chuckle over for years to come!
From Magnolia Photo Booth… MagBooth noun. (magnus'buthis) 1 an awesome photo booth designed and engineered by the Magnolia Photo Booth Co. 2 a device that creates extreme happiness in human beings 3 a mixture of smart design and efficient technology that captures and creates stunning photographs 4 a great way to make your reception spectacular. "I wish I had a Magbooth at my wedding!"
Magnolia Photo Booth's small team of photo booth enthusiasts have worked diligently on providing the best photo booth around! What started in 2007 by California native, Peter Tower, as a fun addition to a house party quickly became something he couldn't ignore. Over the past four years, he and his team have spread to seven cities across the US catering to brides and grooms looking for a great way to spice up their reception, rehearsal dinner or engagement party. Our booths serve not only as an added entertainment and artistic piece but also allow for a great way for family and friends to capture truly candid photos that will be cherished forever. Our booths are modern and sleek yet maintain the essence of a vintage photo booth. All of our images are shot in high resolution and print in under 20 seconds and can be completely customized to each event.
We live and breath photos and have a blast seeing where our creative sides can take them. Currently we are traveling across the United States in a converted WestFalia Vanagon (Maggie- as we like to call her) on our Portrait of America project, offering free photos to any and everyone along the way. We are also working on our newest addition to our company, our Magbooth Mini, which can be checking onto an airplane and is perfect for destination weddings. Bottom line is… we are happy to travel anywhere the open road or friendly skies will take us. We truly love our jobs, our employees, our booths and most importantly- our clients and we feel incredibly lucky to be able to capture their weddings and events in ways no one else can.
Currently we are offering a $100 of off for anyone who sees us on Style Me Pretty. This offer may not be used with any other discount.
Next is a photographer that has both a great eye for detail and a keen knack for capturing those perfect moments that you'll want to remember forever.  Ahlin Photography's beautiful images are super fabulous in every single way and totally brightened up our morning!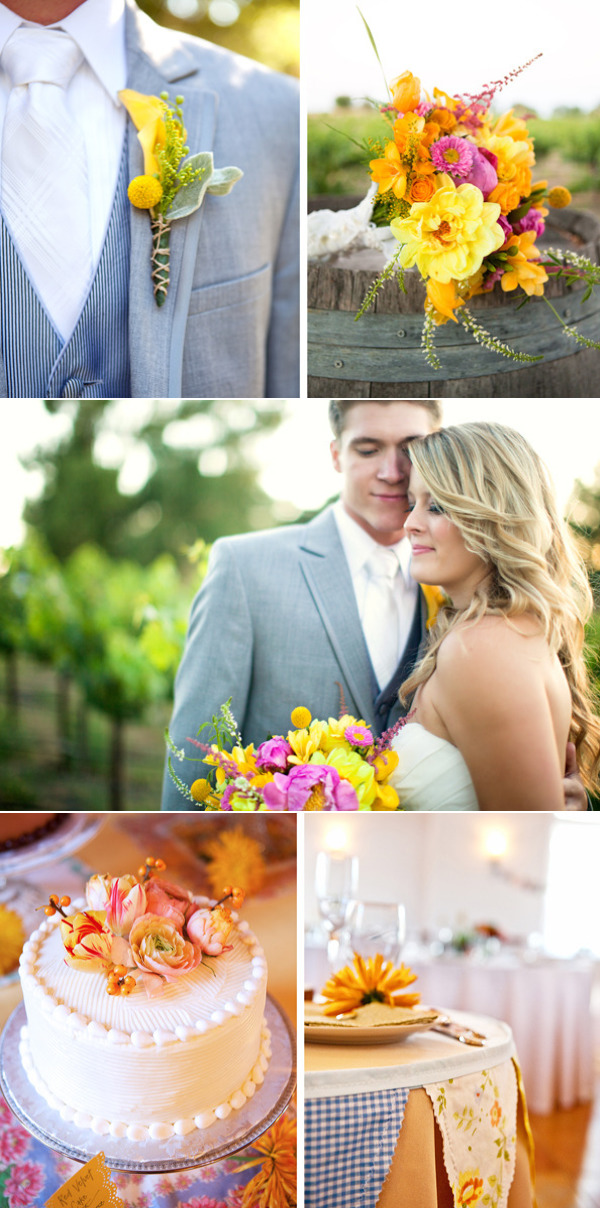 From
Ahlin Photography
…
Ahlin Photography believes that every wedding is a storytelling opportunity… from the setting, to the relationship between the couple, to the small decorative details and all of the candid moments in between. So much time, effort and character goes into planning a special, one-time event like this and Ahlin Photography loves documenting the day with an artistic, candid approach. 
The admiration for photography began back in art school, where countless hours were spent either in the darkroom or shooting with an old Nikon F2. A degree in applied art and design provided a keen eye for great composition and unique shots, as well as amazing color correction and photo retouching skills. AhlinPhotography, born in 2008, couldn't be happier documenting people in love with life, each other and with the world around them.
Ahlin Photography would like to offer a $200 discount on any wedding package when booking within the next 30 days. Please email Elisa directly at elisa@ahlinphotography.com and be sure to list "SMP Promo" in the subject line!
Choosing a makeup artist is sometimes one of the most daunting tasks for a bride.  You want to make sure you are in the best of hands so, on your wedding day, not a single lash or hair is out of place.  With years of experience, and a positively pretty portfolio to boot, 
Makeup Artistry by Anita
 is a fail-proof choice!
From Makeup Artistry by Anita… As an Award Winning Makeup Artist in the bridal industry, Anita has over 19 years experience as a Certified Makeup Artist in Northern California by making women look and feel beautiful on their special day. We have won awards through Bride's Choice Awards for the past few years for our professionalism and work including The Wedding Channel.  Our philosophy is every woman is beautiful, our goal is to make her more beautiful by making her look timeless, flawless and unforgettable. What makes us stand out is we specialize in working with a variety of skin tones from very porcelain to the deepest ebony including working with a variety of women from every cultural back ground.  We also specialize in using Airbrush Makeup for a more flawless look including using Traditional Makeup. We work with each bride in creating the best look from a natural blushing bride to a more dramatic look.
Brides will receive a complimentary 30 minute makeup trial with a booked wedding through April 15.  Just mention the post on Style Me Pretty.
I think you'll agree that the work of Scott Andrew Studio is some of the prettiest around.  We can't get enough of his dreamy, romantic photography and have been gushing over his entire portfolio all morning!
From Scott Andrew Studio…I'm Scott Andrew, married to my love and father of three crazy kiddos.  I photograph weddings all over the world and specialize in outdoor, wine country, ranch, destination and private estate weddings.  Using film is one of my secrets to the beautiful tones you'll see in my work.  I take pride in providing a boutique experience to each and every bride and groom who commissions me for their special day.
My goal is to create photographs that feel authentic, that carry the depth of being classic yet feel contemporary at the same time.  There is something about the love that is felt on a wedding day that I'm incredibly moved by and I've fallen in love with.
Mention you found me on SMP and you'll receive a free disc of photos from your engagement session.  
I can't tell you how thrilled, and a little jealous, I am that 
Lovely
 as opened up on the west coast.  I wish this bridal shop, full of gowns and accessories by the coolest designers, had been around when I got married.  I may have to plan another wedding just so I can wear one of these pretties!
From Lovely… Lovely is an indie shop for the bridechilla. We have a fun environment, with trendy bridal stylists, and dresses from designers that are much sought after, but rare to find. We celebrate DIY brides with our inspiring decor, love brides who take fashion risks, but also have amazing options for classic brides that want a fun twist to their wardrobe.

We opened Lovely in 2010 in New York City. Due to the overwhelming response from brides who loved our fresh approach on bridal, we decided to expand to accommodate our West Coast gals. Lovely Los Angeles is just the first of many new Lovely shops to come in the next few years.

We'd like to do a 10% off a gown purchase to anyone who mentions they found us from SMP.
We know that you will love our newest advertisers as much as we do and, remember, make sure to stop by their sites and show them some SMP support!
Lovely Bridal Shop
and
Scott Andrew Studio
are members of our Little Black Book, Love what you see? Take a look at their portfolios. For more information on how Little Black Book Members are chosen
click here
.
Lovely Bridal Shop
VIEW PORTFOLIO
Scott Andrew Studio
VIEW PORTFOLIO