Location
Categories
Tags
Style
Colors
Everything about this wedding is pure DIY perfection!  Beautiful details, a beautiful setting and one of the most beautiful couples ever!  This bride, in her adorable handmade (by her mom!) dress and floral headband, is seriously drop-dead gorgeous!  Her and her handsome hubby's tea party-inspired wedding is simple and chic and oh-so crush worthy!  See it all in the full gallery!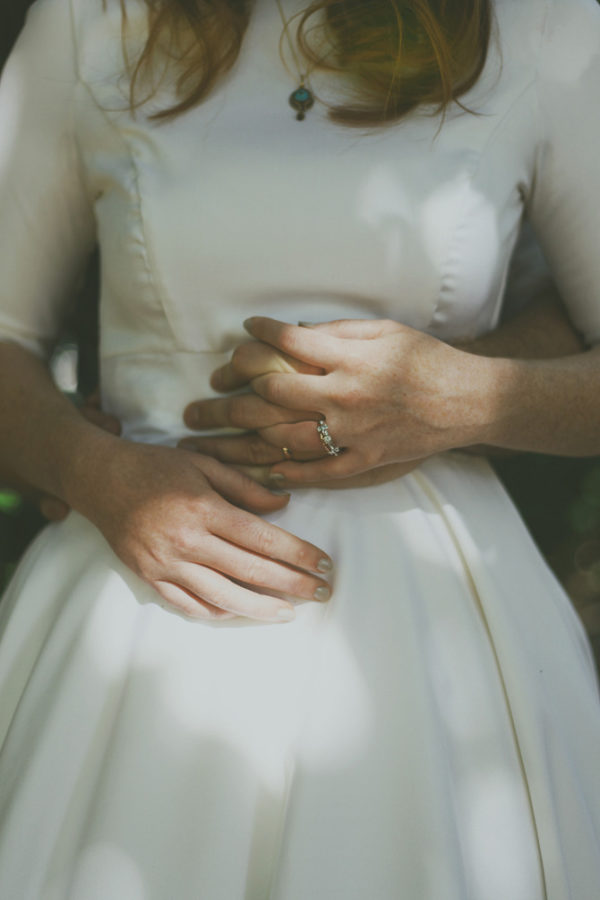 Click here for the FULL wedding!
From Jessica of Brown Paper Parcel… The bride was just timelessly stunning and everyone was so warm, relaxed and beautiful. Their entire wedding was DIY. Amy And Tristan were wed at Wyreena Community Centre in Croydon, Victoria, and all the dresses (brides and bridesmaids) were handmade by her mother. They went to so much beautiful effort for all the details for their cheese picnic/tea party in the gardens.
Wedding Photography: Brown Paper Parcel / Wedding Venue: Wyreena Community Arts Center in Croydon, Victoria / Wedding Details: DIY / Wedding Dress + Bridesmaids' Dresses: DIY by the Bride's Mother