Location
Categories
Tags
Vendors
Venues
Season
Style
Setting
Colors
It's got to be true love when you hand make 800 origami cranes (her) and bake your own wedding cake (him) all the while living in a camping trailer whilst planning a wedding and renovating your home. Luckily, these two crazy talented lovebirds brought in Love This Day Events to tie up all the loose ends while infusing the day with her signature elegance. Brinton Studios captured a wedding we won't forget and it's all right here!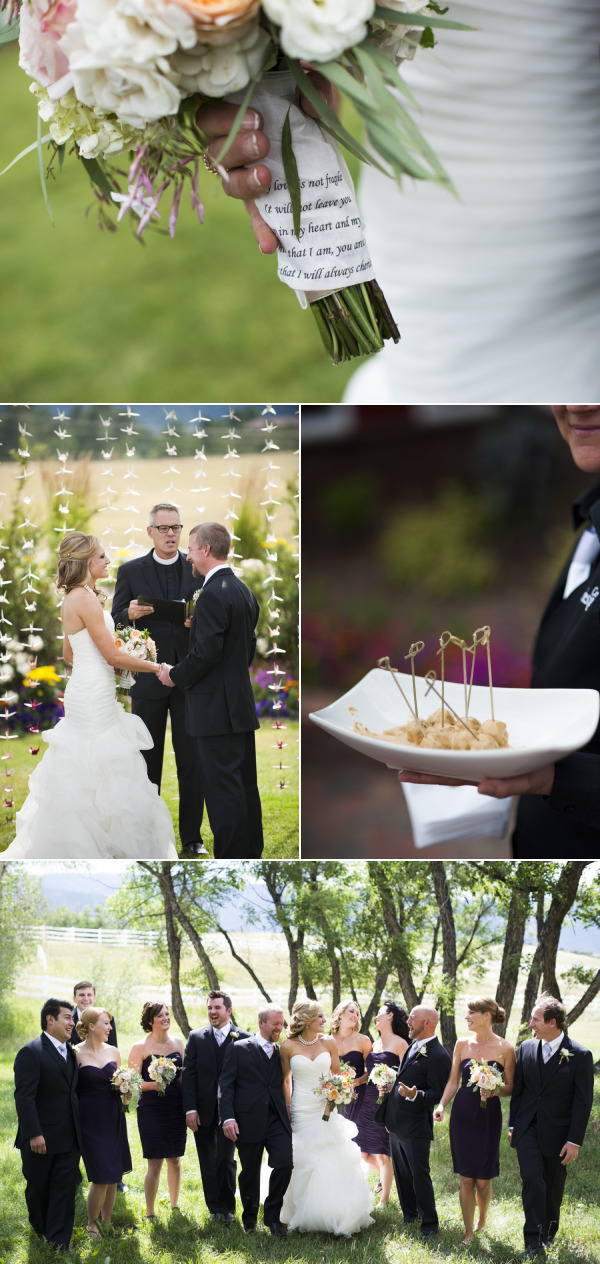 From the photographer… We had high expectations of this wedding for several reasons. First, these two are practically family. Second, they are related to the now legendary Jonny and Erin, who's wedding has been published about 38 times. But, add in Crooked Willow Farms, Kara Delay with Love This Day Events and a perfect day we got this gem of a wedding. It was truly an honor to shoot this one with Jace and Erica. Their relationship is what we all hope to have; playful, adventurous and romantic. If you think your wedding planning has been tough try doing it while building a new house yourself, living in a 5th wheel trailer, hand crafting 800 origami cranes yourself (her new last name is Crane) and making your own wedding cake. Finally, a HUGE thank you to Shannon with Crooked Willow for pulling out her own personal horse to chow down on the bouquet. It made our day!

Photography: Brinton Studios | Cake: Jace Crane (Groom) | Ceremony Location: Crooked Willow Farms | Reception Location: Crooked Willow Farms | Caterer: Catering by Design | Event Planning: Love This Day Events | Floral & Event Design: Love This Day Events | Hair + Makeup: Christina Trostel | Reception Music: Chris Cockroft, Tip Top Music Entertainment
Love This Day Events
and
Brinton Studios
are members of our Little Black Book, Love what you see? Take a look at their portfolios. For more information on how Little Black Book Members are chosen
click here
.
Love This Day Events
VIEW PORTFOLIO
Brinton Studios
VIEW PORTFOLIO