Location
Categories
Tags
Vendors
Venues
Season
Style
Setting
Colors
If the first image of this beautiful bride and the two cutest kids ever is any indication (it is) this wedding from Studio Starling is going to make the favorites list. But really, with Michelle Durpetti Events behind it, how could it not? It's class and elegance all set in a gorgeous barn venue and like I said, it's an instant favorite!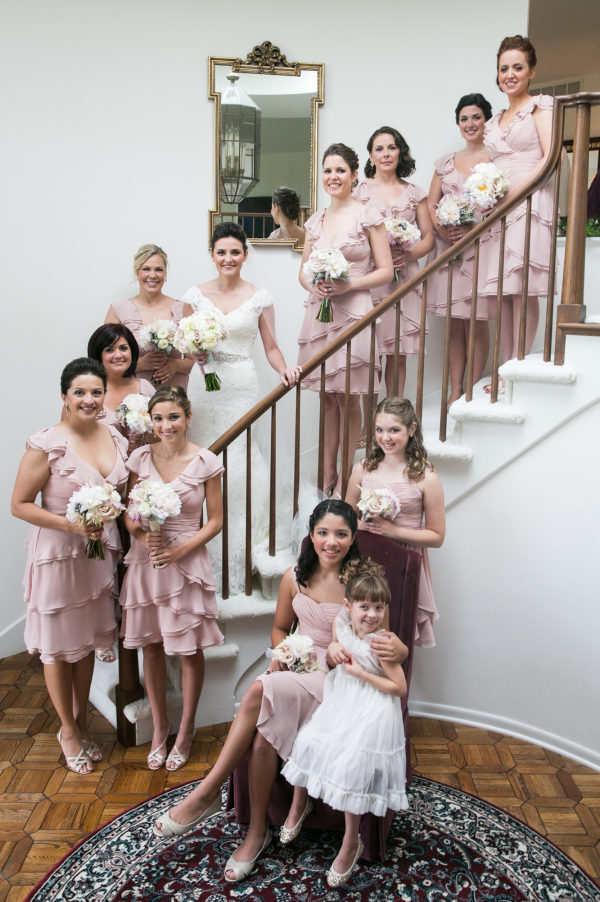 From the photographer… Kate and Greg are all sunshine. They were married at Orchard Ridge farms, but this is no ordinary farm wedding. This was a formal affair in a gorgeous rural setting.
The first moment we arrived at Kate's house, the bride took us aside and said something to the effect; I love the work you do, just do what you do best, that's why I hired you. So with that, we did! It is so wonderful to have the trust of a couple right at the start. Verbal permission to follow our artistic eye, and to not let anything hinder that, pushed us to make these wonderful images we are so proud of.
We met Kate at her family farm in Rockford for getting ready. The ceremony was at St. Anthony of Padua church also in Rockford. A bit of rain on the way to Orchard Ridge Farms had us worrying about portraits. Of course, the second Kate and Greg arrived, the clouds parted to reveal a beautiful day. It was perfect for exploring the idyllic grounds. Kate took off her shoes, Greg danced and we watched the loving fun of this couple through our lenses.
As the sun set on the day, everyone gathered outside to watch the sky. With this landscape and light we just had to get lovely portraits of the guests. The gorgeous barn interior of Orchard Ridge Farms was filled with the prettiest floral arrangements by Elizabeth Wray Design. After dark, the dancing began. Gold Coast All Stars kept the dance floor filled all night long. The entire day was seamless thanks to Michelle Durpetti Events.
Cheers to a wonderful couple for a lovely day!

Photographer: Studio Starling | Dress: Judd Waddell | Florist: Elizabeth Wray Design | Florist: Elizabeth Wray Designs | Cake: Sugar Jones | Reception Venue: The Pavillion at Orchard Ridge Farms | Shoes: Jimmy Choo | Caterer: Abreo | Planner: Michelle Durpetti Events | Hair: Robyn Tornabeni Productions | Church: St. Anthony of Padua | Collateral: Erickson Design | Dinnerware: Vintage Plate | Linens: Beautiful Day Linens | Makeup: Rosie Scianna | Music: Gold Coast All Stars | Rehearsal Dinner Venue: Rockford Country CLub | Rentals: Northpark Rentals | Video: Leap Weddings
Michelle Durpetti Events
is a member of our Little Black Book, Love what you see? Take a look at their portfolios. For more information on how Little Black Book Members are chosen
click here
.