Location
Categories
Tags
Designers
Vendors
Venues
Season
Style
Setting
Colors
It's always kind of been a dream of mine to get married in Manhattan, but as I'm already married and still need a few more years to convince my husband to marry me all over again, I live vicariously through weddings like this. Weddings that happen at the Loeb Boathouse Central Park. Weddings with more glamour in their stilettoed left toe than in my whole life. Weddings with details carefully thought out by Exquisite Affairs Productions. Really, just this wedding, captured brilliantly by Agaton Strom.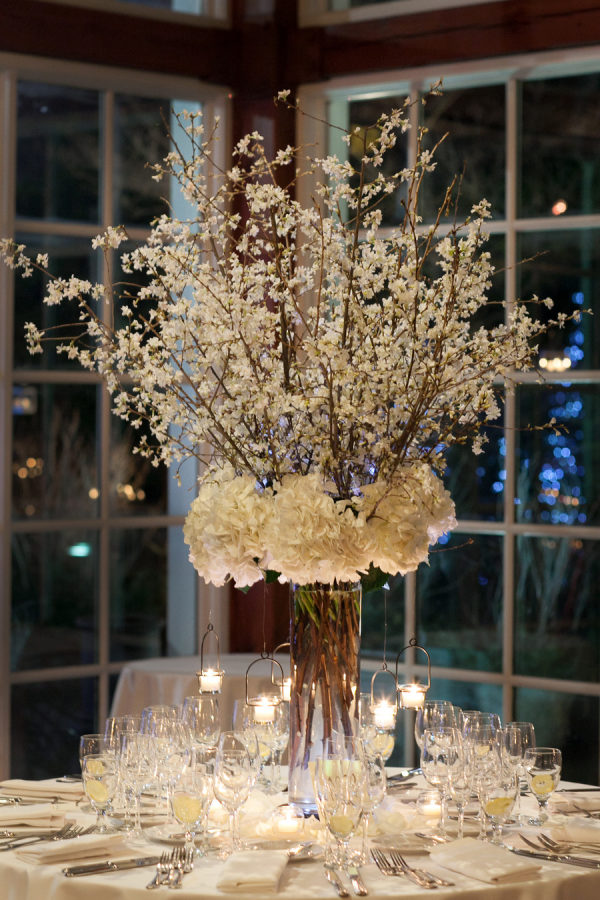 And before you move on to the gorgeous gallery, see their winter wedding highlight film as captured by John Miller at First Day Films…
Lauren and James from First Day Films on Vimeo.
From the beautiful bride … James and I met shortly after graduating from college at a mutual friend's party.  At the time, never would I have imagined that the cute guy I met in a bar would today be my loving husband.  For our official first date, James asked me to pick out a Halloween costume with him (original, huh?)  We met in the Union Square Farmers Market on a Saturday afternoon, and walked around the area in search of a long blonde rock-star wig… for him.  Four and half years later, James asked me to go for a walk through Gramercy, and on our way he got down on one knee in the exact same place we first met in Union Square and proposed.
Once the planning of the wedding began, we knew we wanted a quintessential New York wedding and quickly settled on The Central Park Boathouse.   The setting was so rustic and beautiful, and the venue was a place we knew we'd always be able to easily return to and reminisce on our wedding day.  While our March 2nd date was cold, the weather did not bother us when it started to snow during the ceremony and created a magical quality.  The night was the most memorable night of our lives.
Photographer: Agaton Strom | Makeup: Sally Duvall | Ceremony & Reception: The Loeb Boathouse Central Park | Coordinator: Christine Viola, Exquisite Affairs Productions Inc. | Cinematography: First Day Films | Florist: Lenox Hill Florist & Events | Officiant: Rabbi Maurice Salth | Band: Hank Lane, Pete Saunders | Cake: Mark Joseph Cakes | Bride's + Bridesmaids' Dresses: Monique Lhuiller | Bride's Shoes: Jimmy Choo | Men's Fashion: Hugo Boss | Candy Bar: LB Candy Buffet | Photobooth: We Love Photobooths | Shuttles: Brownin Transportation | Paper Products: C'est Papier
Monique Lhuillier is a member of our Look Book. For more information on how members are chosen, click here.
Exquisite Affairs Productions
and
First Day Films
are members of our Little Black Book, Love what you see? Take a look at their portfolios. For more information on how Little Black Book Members are chosen
click here
.
Exquisite Affairs Productions
VIEW PORTFOLIO
First Day Films
VIEW PORTFOLIO